Our way to make
IT

work
Our way to success
Our way to make
IT

work
Our way to success
THIS IS US
We, the abilis group, are a growth-oriented company that offers you innovative solutions for your 360° IT value creation from a single source. From SAP transformation over the management and optimization of your SAP system and add-ons to SAP HR management. From IT consulting with the future in mind and on-premises or remote IT management via hosting and Microsoft services to a comprehensive IT security concept. From our efficient CPQ software over order-to-cash and purchase-to-pay solutions to custom developments. We have made it our goal to help our customers with their development and ensure that their companies are fit for the future. Our work is defined by personal contact and fair partnerships, because these aspects are as important to us as our values.
we make IT work – with passion.
Motivated members of staff
Satisfied customers across industries
Years of industry experience
Years of experience as abilis
Countries with our solutions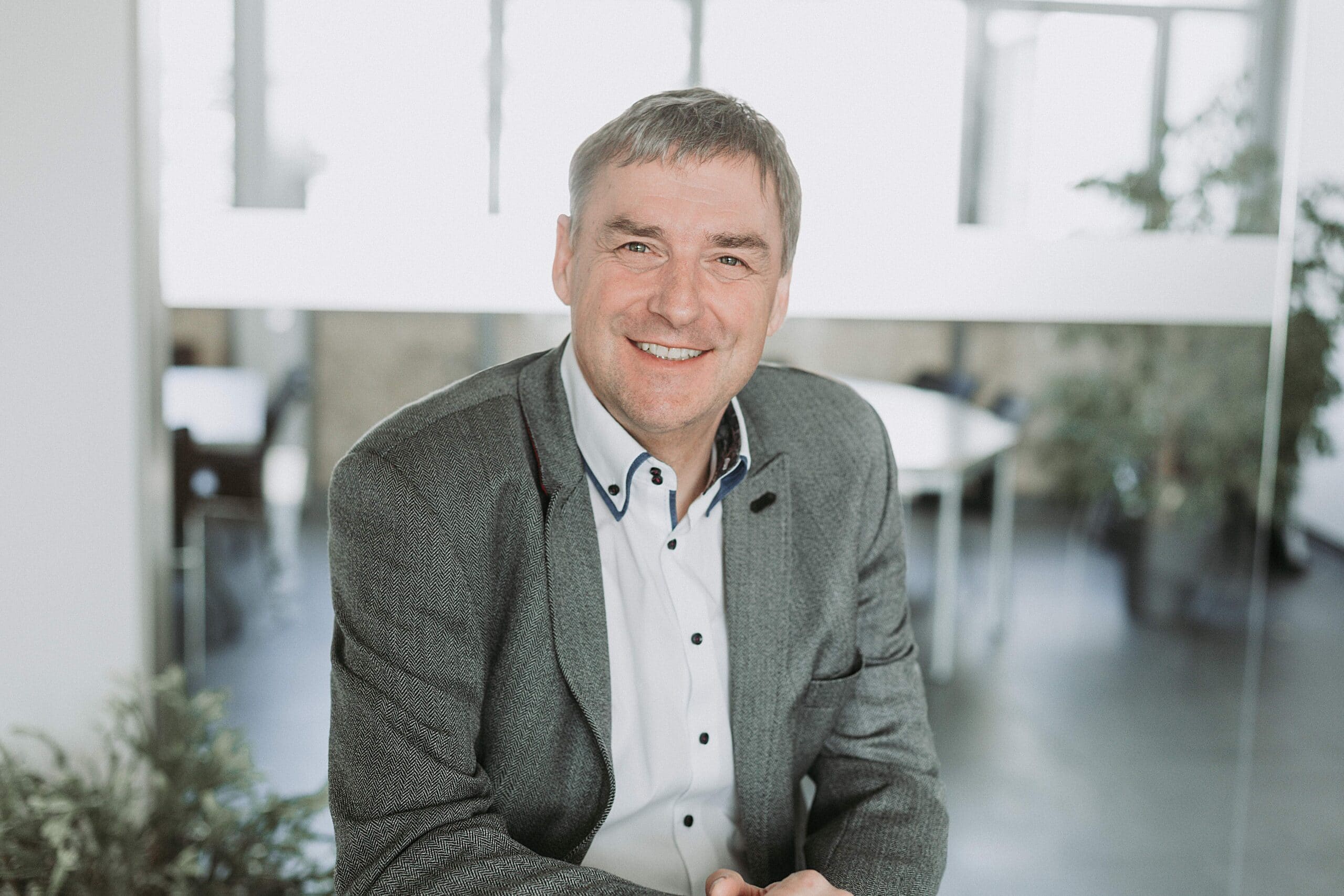 "It has always been our objective to comprehensively consult and support our customers. Since our launch in 2006, we have been able to steadily expand our knowledge and portfolio, which means that companies can benefit from our holistic solutions and that we can accompany our customers on their journey to a smart company."
Frank Schäfer, CEO abilis group
In the past, we were the internal IT division of today's KUKA AG. Today, we are based in seven national and international offices, from where we take care of our own customers. We take care of your IT and SAP systems, consult you, and help you reach your full potential with our innovative solutions. Dive into the history of the abilis group and discover our journey from an internal IT division to the forward-thinking partner of well-known companies.
08 / 2022
Completion of the extension of our HQ in Stutensee
07 / 2022
Opening of our office near Detroit (Michigan)
01 / 2022
Launch of the abilis group
09 / 2021
Significant extension of our Munich office
08 / 2021
Start of our HQ extension
06 / 2021
One year of abilis & flowDOCS
06 / 2020
Acquisition of the process automation expert flowDOCS Software GmbH
03 / 2020
Opening of our office in Bonn
02 / 2020
Opening of our service office in St. Georgen
06 / 2017
Opening of our service office in Winnenden
08 / 2016
Opening of our Munich office
05 / 2016
Extension of our HQ in Stutensee
07 / 2010
Environmental award for our green IT high-efficiency datacenter
10 / 2008
Relocation to a new HQ in Stutensee and operationalization of our green IT datacenter
01 / 2006
Spin-off of the IWKA Informationssysteme as "abilis GmbH" through a management buy-out.
WHAT SETS US APART
We are more than just an IT and SAP full-service provider. With many years of experience, over 200 motivated members of staff, and strong partners by our side, we provide you with all solutions necessary for a company fit for the future. We consult you holistically, offer you optimally aligned solutions, and are always personally available for you.
A strong team
Our teams combine motivation, deep industry expertise, and many years of experience. Our teams look back on countless successful projects that we realized collaboratively across divisions. Through regular trainings, we also ensure that we are always up to date and continuously improve our soft skills.
Strategic partner
We see ourself as your strategic partner that accompanies you over a long term and provides you with solutions for sustainable process optimization. To be able to consult you with the future in mind, we keep learning and maintain close partnerships with strong companies including SAP and Microsoft. This allows us to always provide you with the best solutions at optimal conditions.
Personal contact
We always want to be there for our customers – nearby and with personal points of contact. Therefore, we not only have six national offices and one international office, but also provide our customers with fixed points of contact. For us, our customers are more than just a number. Even our helpdesk consists only of abilis staff that happily support you.
Cross-company solutions
Individual solutions can surely simplify our day-to-day work. However, island solutions cannot be truly efficient since unnecessary manual labor remains and processes are not optimally aligned. Therefore, we offer all solutions for 360° IT value creation and ensure that they are perfectly tailored to one another.
Every day, we work to realize our goal of offering companies solutions with which they can improve their processes and achieve their maximum potential. We support our customers with passion for our products and thirst for innovation and seek to provide them with optimal solutions. We value strong and fair partnerships – both with our customers and our staff.
Passion
We are passionate about our solutions and aim to push companies forward.
Thirst for innovation
We want to improve companies with our solutions. Thirst for innovation and the courage to change things are necessary for that.
Our team
Teamwork is a key priority for us. We motivate and support each other and work collaboratively across divisions.
Our customers
We always want to provide our customers with the best solutions and services.
Responsibility
We not only take care of your IT, but also take full responsibility for it.
Process optimization
With our deep expert knowledge, we seek to optimize our customers' processes to simplify their work.
Let's make
IT

work!
We are looking forward to hearing from you.